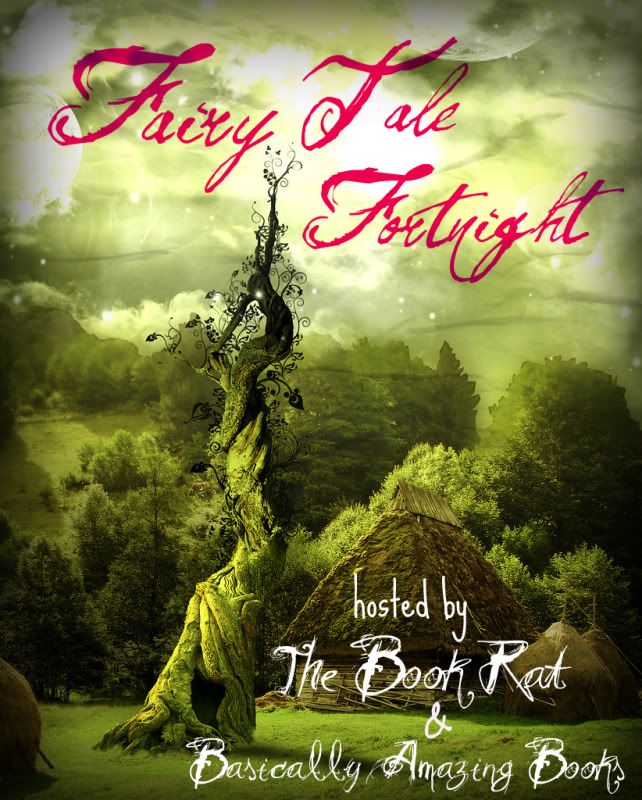 Hello everyone - I hope you're having a happy Monday!

I'm on what I believe (fingers crossed) is the homeward leg of my FF revision journey, which means that regular blog service may be restored soon. However, today I actually have what I think is a pretty good post lined up for you - it's just not on this blog.

A few weeks ago the lovely ladies at Books from Bleh to Basically Amazing and The Book Rat approached me and told me about this amazing idea they had for something called Fairy Tale Fortnight. They asked me if I'd like to be involved and my response was something along the lines of: HELL yes!

Today my guest post on why fairytales are magic is up on both blogs. Later on there will also be an interview with me, a communal fairytale reading and and a book giveaway which will include signed copies of both my fairytale books - yes, that's right - a signed copy of The Swan Kingdom
and of an ARC of Shadows on the Moon
. Ashley and Misty also have loads more cool, fairytale related stuff going on over the next two weeks, including visits by Donna Jo Napoli and Jaclyn Dolomore.

Seriously, you guys. There's so much awesome my head might actually explode.

Get thee over there to Ashley and Misty's blogs right now - and keep your eye on them during Fairy Tale Fortnight so that you don't miss out on anything ridiculously cool!

More from me on Wednesday. Take care!